Chip Chip Hooray: RaceChip sells performance chip #500,000
News & Stories | 18.02.2016 | RaceChip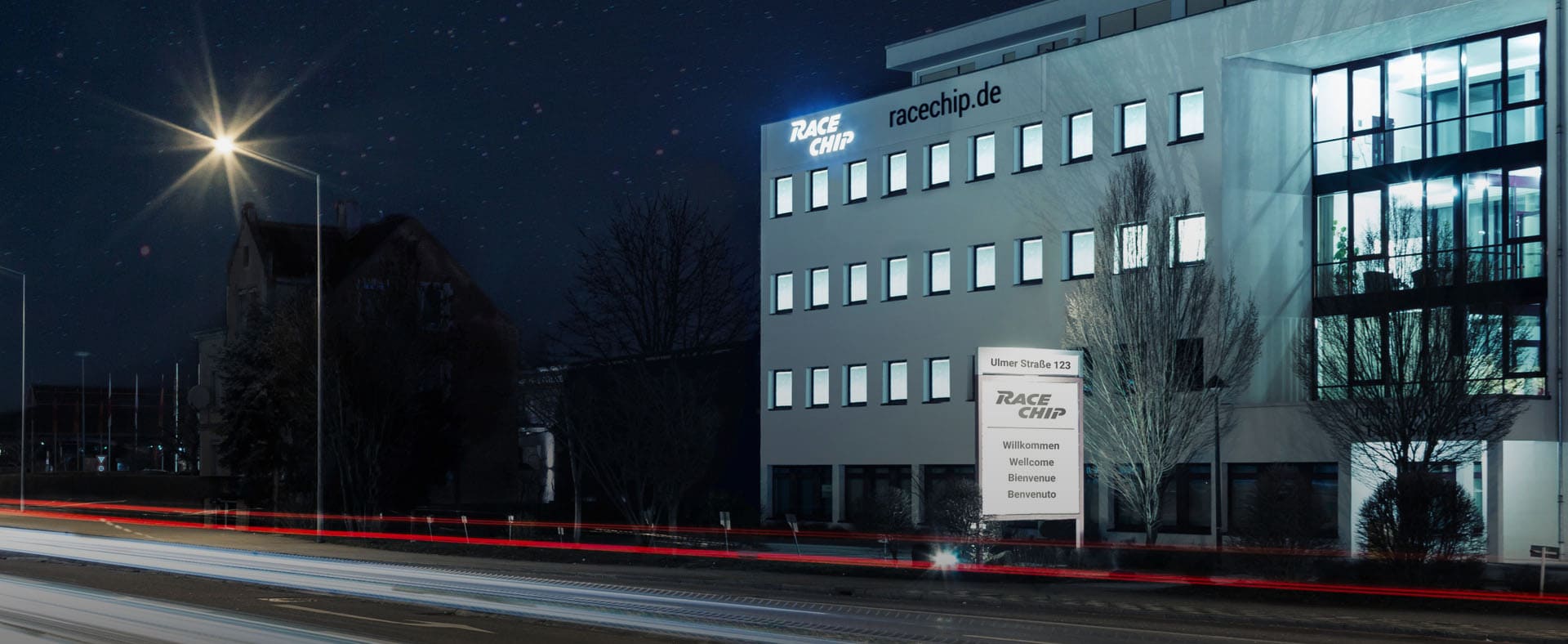 German company continues success in the fast lane
Göppingen, 18.02.2016. RaceChip Chiptuning sold its chip tuning module #500,000 at the beginning of 2016. The Göppingen-based company thereby once again asserted its position as the market leader in electronic performance enhancement. RaceChip's rapid growth has been boosted by the Connect Feature for the RaceChip Ultimate and the introduction of the first auxiliary control unit for performance optimisation of vehicles with digital sensor technology. The jubilee tuning chip that brought the number of chip-tuning modules sold to half a million, a RaceChip Ultimate, went to an excited Audi A6 driver in Munich.
RaceChip's consistent growth
Since its founding in 2008, RaceChip's successes have brought it steady and swift growth. Having started off with just four employees, RaceChip now boasts a staff of 100 car enthusiasts who have made their passion into a profession. In 2014, the growth in staff prompted the company to relocate within Göppingen to the immediate vicinity of storage and shipping. The company's development department, customer support, as well as its media and marketing team are located there. The Göppingen team also supports the international dealer network. A second office has been opened in Munich, which now has 15 employees. Business development, online marketing, business intelligence, as well as IT, human resources and finance are carried out in the Munich location. "Our team works hard and with all its passion on our products, making them better and better. We are very pleased that our products and innovations are so well received by increasing numbers of customers and offer them a unique and tailor-made driving experience", said Dominic Ruopp, CEO of RaceChip.
With the aim of presenting its products even more vividly, RaceChip built two show cars in 2015: the Golf VII R and the Porsche Macan Turbo. Both vehicles contain RaceChip's latest innovations. The Golf R features the RaceChip Ultimate with the Connect Feature, a world-first that RaceChip brought onto the market at the end of 2014. The RaceChip installed in the engine compartment communicates via Bluetooth with the smartphone of the driver, who can use the RaceChip app to choose the desired performance levels, which are predefined and customized for his or her specific engine. The Porsche Macan features the RaceChip Ultimate with SENT technology. With this new technology, RaceChip responds to the digitization of vehicle sensors and offers performance enhancement for engines where the signal transmission of sensor data occurs digitally. "Both show cars demonstrate our products and the RaceChip driving experience wonderfully. This is clear from the feedback we've received from different testers and the comments in published test reports. This feedback strengthens our conviction that both RaceChip and chip tuning as an industry are going in the right direction. In 2016 we will be able to continue to take big steps in our company's development", continued Dominic Ruopp.
These two innovations have been accompanied by a continuous expansion of RaceChip's product range. Chip tuning products are now available for more than 3,000 car models from more than 60 manufacturers and the number continues to grow. Sales are going so well that at the end of January, the 500,000th RaceChip left the warehouse in Göppingen and reached a happy customer in Munich. The customer's vehicle is an Audi A6 Avant 3.0 TDI with 245 horsepower factory output and now features, thanks to a RaceChip Ultimate, optimized horsepower of over 311.
DOWNLOAD this press release as PDF.