A Technical Breakthrough in Digital Chip Tuning
News & Stories | 03.08.2015 | RaceChip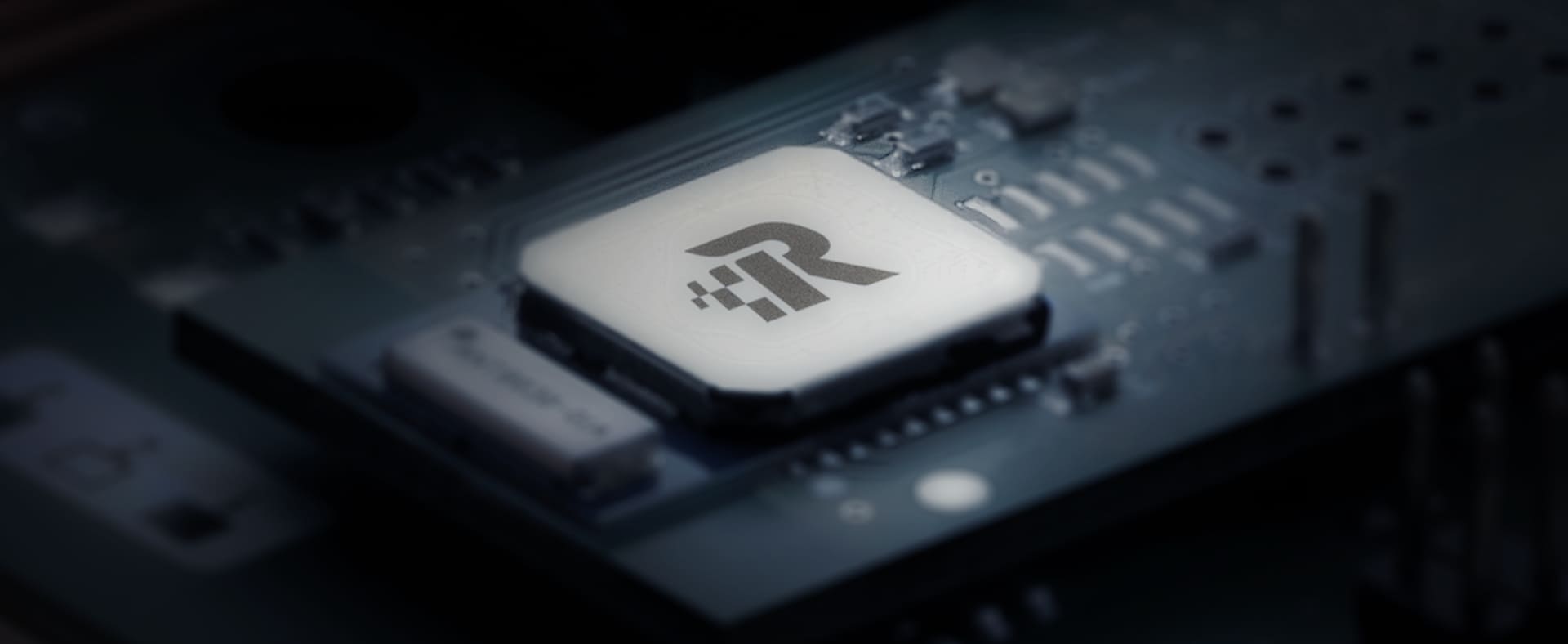 RaceChip makes a decisive step in improving performance for digital signal transmission of sensor data.
Göppingen (Germany), July.17.2015: From 400hp factory output in the Porsche Macan Turbo, through an additional electronic control unit, all the way to 482hp? Or from 333hp factory output in the Audi S5, with the latest generation of engines, up to 402hp? This used to be impossible due to digital signal transmission in the sensors. But RaceChip engineers have now made a decisive breakthrough. What was once reserved only for engines with analogue signal transmission of sensor data, is now also available, thanks to RaceChip, for engines with digital signal transmission. The true performance potential of an engine, combined with high-performance chip tuning and an additional control box, produce the greatest possible performance benefit. In real terms: it is now possible to add 20% more power to your engine.
The SENT-Protocol is the future of sensor-data signal transmission in vehicle engines. Volkswagen has already employed this technology in some of its more powerful Audi and Porsche variants. RaceChip is the first chip tuning manufacturer to take advantage of these signals to optimize its additional control box. We are delighted with the results so far and are confident that our customers will be just as thrilled when we complete the test phase.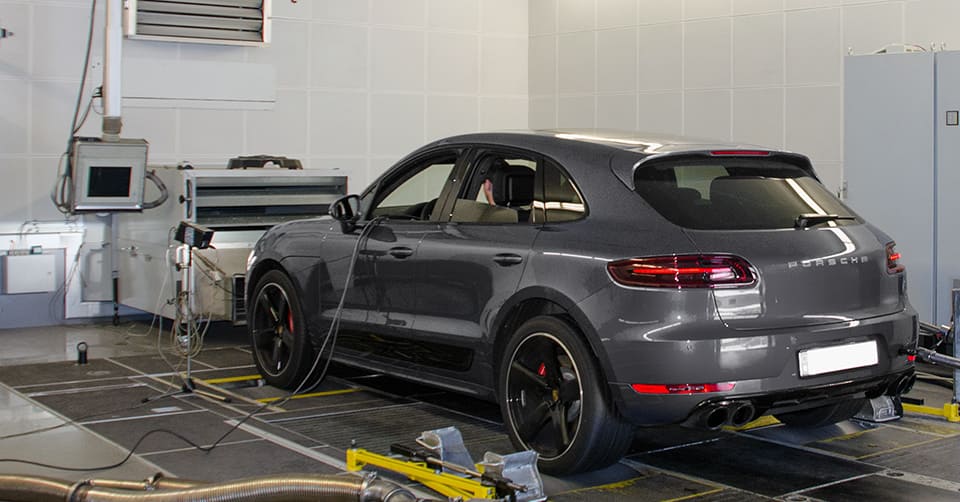 VAG as a Technical Pioneer
These premium German carmakers are working hard on new generations of engines. In the field of high-performance, turbocharged gasoline engines, it is particularly important to combine high performance levels with decreased consumption. These manufacturers are currently focusing on decentralising engine controls and completely digitizing the electronics, so that sensors will be linked to one another. Audi and Porsche are the series production pioneers in this field.

The latest 6-cylinder engine generation, with 3.0 and 3.6 liter capacities for Audi and Porsche, is already equipped with SENT digital transmission technology for sensor data. This type of signal transmission has so far put a stop to performance boosts to avoid risky adjustments to the original components. In the past, the manufacturer's control unit had to be altered to increase performance, which is risky in some ways. It could, for example, lead to a loss of engine protection. But this problem has been solved by the product development team at RaceChip, much to the joy of car enthusiasts worldwide.
RaceChip Once Again Produces Decisive, Innovative Technology
As the leading manufacturer of chip tuning products, the Göppingen-based company has succeeded in significantly optimizing engines with digital signal transmission, thanks to its highly advanced, additional control devices. RaceChip has embarked, technologically, on an entirely new journey, and with impressive initial results. The digital signal that has been specially developed for these engines allows vehicles to show their true potential. The RaceChip development team tested the Audi S5 3.0 TFSI, with a series output of 333hp, and obtained a performance increase of nearly 70hp. The tests culminated with a performance result of 402hp. In addition, the standard torque of 440Nm jumped to 483Nm. Equally impressive were the measured values of the Porsche Macan Turbo, with its 3.6 liter engine: it went from 400hp to 482hp, while the torque of 550 Nm rose to 682Nm.
As of late summer 2015, RaceChip chip tuning for vehicle engines with digital-signal transmission of sensor data will also be available to the general public. The RaceChip Ultimate comes with specifically tuned hardware and software, a 2-year engine warranty* and a 5-year product warranty. It will be available worldwide from the RaceChip online store and from RaceChip dealers. In addition to the Audi S5, the Ultimate, with this new technology, will be available for the Audi S4, A6, A7, A8, Q7 3.0 TFSI, the Porsche Macan S and Turbo and Porsche Cayenne S and GTS, in addition to the Porsche Panamera S.
The Highest Quality Standards at RaceChip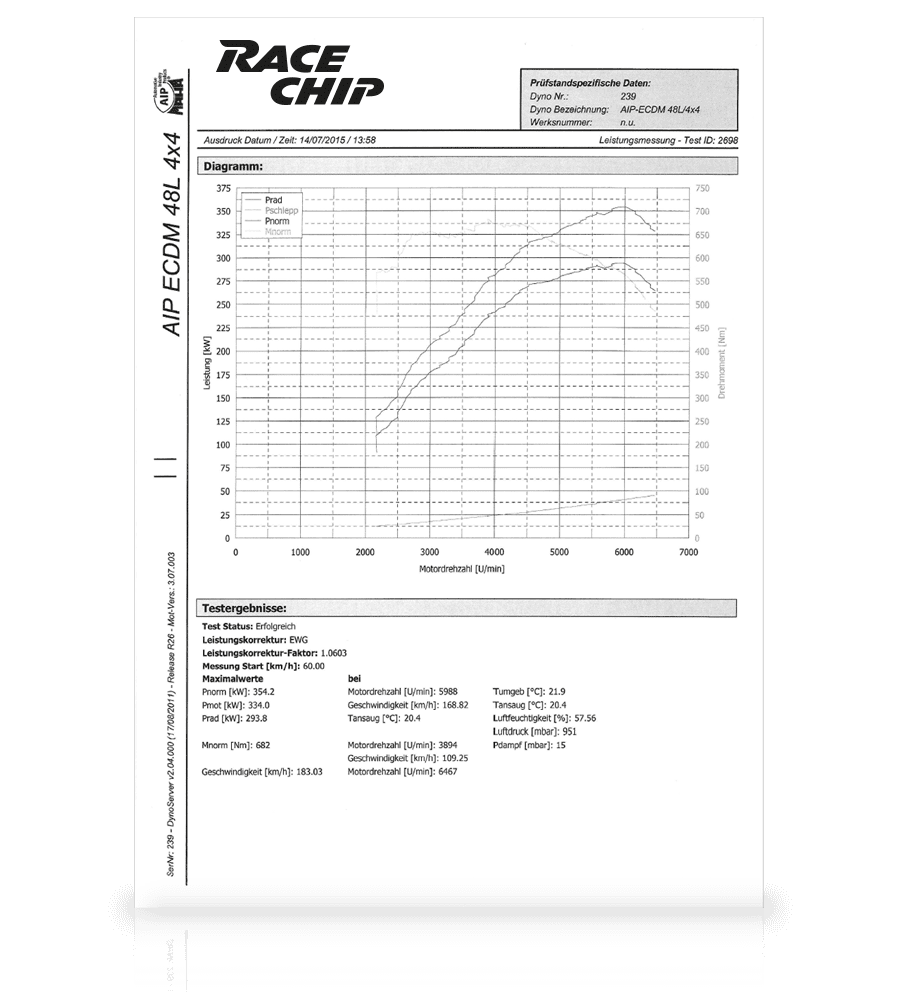 Before RaceChip products are launched on the market, all products go through extensive testing at RaceChip centers in accordance with OEM standards. All vehicles with the new technology are subjected to precise performance tuning, in line with the individual engine characteristics.On-the-road test drives in real conditions assess the customization of the modules in the respective engine, and all performance parameters are accurately fine-tuned to guarantee an optimal driving experience. Additional tuning adjustments are then made on the test bench. This involves, amongst other tests, an electromagnetic compatibility assessment and temperature and humidity inspections in extreme conditions. Long-distance journeys over many thousands of miles are another part of the complex test program. Upon successful completion of all internal performance and quality tests, the chip is then approved by a testing institute certified by the Federal Motor Transport Authority, as part of the required technical component report.
TECHNOLOGY BOX
About SENT
SENT is a newly developed series protocol for sensors that is to be used across the automobile industry. It stands for "Single Edge Nibble Transmission". While old sensor technology sends an analogue value to the control box, the new sensors work digitally. They have a higher resolution, are highly reliable and are immune to electromagnetic interference - all at a low cost. Where pressure and temperature signals are received, the SENT protocol has advantages over older serial bus connections because it receives more accurate values. These can, in turn, be used at higher frequencies, allowing for very precise engine control.